All of Tumblr this morning:
thecakebar: buzzfeed: looooooooooool
10 tags
Inspired By Courtney Kerr: 3 day Juicing for...
If anyone is familiar with Courtney Kerr, she was on the show Dallas Most Eligible on Bravo. I follow her on twitter and watch the D Presents: The Broadcast. Her and a co-star were on a juicing cleanse to kick start a healthy summer. Yesterday, on Dr. Oz had the guy from the movie/documentary that can be seen on Netflix called, "Fat, Sick, and Nearly Dead" and were talking about...
6 tags
6 tags
10 tags
BonLook: My first Rx sunglasses!
Hello readers! Recently I blogged about how I had purchased some Rx Sunglasses online through BonLook which happens to offer chic glasses and sunglasses starting for $99! Trust me when I say I've paid over $500+ per pair I've gotten at both franchise and boutique optical stores. So, getting $99 sunglasses that were prescription, was amazing! Don't get me wrong, I was skeptical...
9 tags
PostalPix: Finally Print those Instagram Photos!
Using your iPhone or Android with the App available in both the apple app store and android market.  That is how the app looks like when you are using your iPhone. Here are the prices. I feel like they are reasonably priced: I ordered the 2X2 Grid, which basically means you can fit 9 photos on the sheet they print them on, all photos are 2 inches by 2 inches when printed/cut. The...
7 tags
DIY: Acrylic Tray Insert in Chevron
I stumbled onto an awesome blog/design shop, called For Chic Sake that has free printable items that include monograms. And I love this project! The file can be downloaded here:  http://www.scribd.com/doc/102202089/Custom-Printable-Acrylic-Tray-Insert-Chevron-Yellow-and-Blue Just scroll to the bottom of the website to look through all available colors. Custom Printable Acrylic Tray Insert -...
9 tags
10 tags
DIY: Iced Mocha Coffee
Hello readers! About a month ago I decided to save money on my almost daily trip to Starbucks and went ahead and invested in an espresso machine. I also bought Starbucks espresso beans and different flavored syrups. Today happens to be a warm day here in Dallas, so what better than start making iced coffee. I recently went to Walmart and bought their brand of mason jars, which was only $7...
11 tags
2 tags
3 tags
3 tags
5 tags
15 tags
I'm Finally Getting Some Sunnies!
Why am I so excited over some sunglasses? Well, I haven't been able to wear sunglasses in YEARS! Yes, years! I think I might have been 6 or 7 the last time I could wear them, mostly because I always had wear RX glasses. Don't get me wrong, I LOVE my glasses! It just sucks that it cost an arm and a leg to buy them ($600+) let alone wanting a pair of RX Sunglasses. But, I luckily have...
5 tags
6 tags
17 tags
Rainy Day, Cloudy Day, Silver Lining...
It's Wednesday, the middle of the week, and it's raining and freezing (It was 83* yesterday!). I've had 2 grande sized coffees today and I guess that's like 4 cups of caffeine goodness, which is definitely needed on a day that should be spent under a blanket and watching movies, but no, instead of doing that, I'm writing case analysis', taking notes and...
9 tags
1 tag
2 tags
Like this song #demilovato #demi #heartattack
5 tags
5 tags
12 tags
Bender....
People have drinking benders, I on the other hand go on shopping benders. I'm not sure if others have get that sudden rush just to buy anything and everything. Well, I do and it usually gets me in trouble because I buy things I don't need or already have, but whatever.  Today I went to the mall and came out with a whole lot of make-up and a pair of wedges. You might thinking thats not...
5 tags
Who's Spring Break is Over?
This girl's spring break…My last spring break, ever, to be exact… 
6 tags
11 tags
Spring is in the Air... and so is new looks!
I love signing up for email listings from my favorite stores, especially those that you get assigned a personal stylist! I blame Neiman Marcus and JCrew for making my very little will power to shopping that much more weaker! I get these awesome little emails with looks that I swear are tailored to my style. Today's inbox was filled with my favorite colors and types of clothing I love to...
14 tags
It's been a while
Hello readers!  I've been totally off my blogging game! It's been what, 2 Months? Well, today is the start of my last spring break, ever! Sad, but true. It's almost time to grow up and venture into the big adult life.  Yesterday was really the first day of spring break, and I went on a little trip through Jefferson Blvd, in Oak Cliff after brunch. Here are some of the...
7 tags
Free Printable Calendar!
2013 Printable/downloadable Calendar with Note space at the bottom! Click below! 
14 tags
Pinterest Wednesday: Amazing Handwriting
As I did my daily Pinterest trolling, my cousin, who happens to be planning her wedding, with my help :), she pinned an amazing array of calligraphy written invitation envelopes. It amazes me how people can have such a great penmanship that it actually made me want to practice my cursive writing… Nerd I know. Although I may not know how to write in calligraphy form, there is a of the pin...
10 tags
15 tags
Starting the new year with some organization and...
I'm the first to say that I'm not a very neat person. I happen to have a system that I happen to call organized chaos. Basically it looks like a pile of papers thrown together, yet I know where I happen to place things. Not this year though. I finally decided to get a desk this weekend, not that I didn't have one before, but I'm sure the coffee table, dinning table, or bed...
13 tags
10 tags
16 tags
10 tags
1 tag
10 tags
14 tags
6 tags
7 tags
Mani Monday: Matte Black with Glitter.
A little glitz and glamour. So today I decided to post my nail color of the week with black nail polish that has been put a matt coat (Essie) and a single finger covered in lots of glitter. Simple and elegant in time for the holiday parties.
5 tags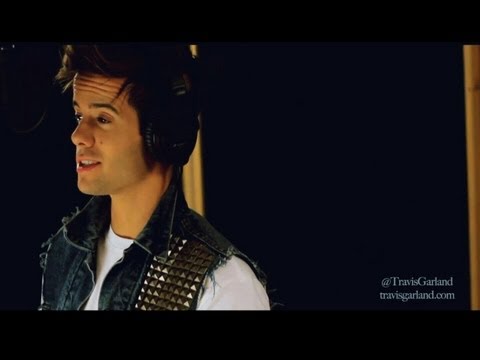 6 tags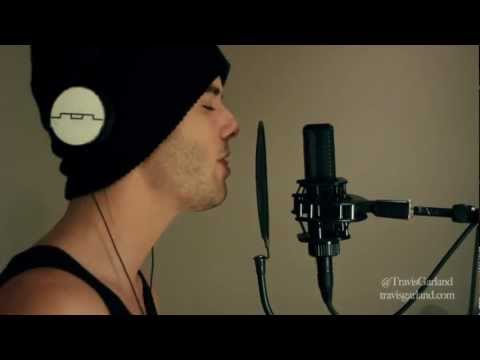 9 tags
Mani Monday: Matte Green
Today's Mani Monday actually got done today! I decided that I wanted a green color for my nails, but not that kelly green which is beyond bright and clashes with other colors. So I found this perfect shade of green that is a bit dark but with a little sparkle. On top of the color I added my favorite Matte About You by Essie. Until next time,
10 tags
9 tags
"Baby since you've been gone I leave the TV on. Gotta hear somebody's..."
– Jason Aldean
6 tags
8 tags